Visit from Hasan Büyükdede to Ayd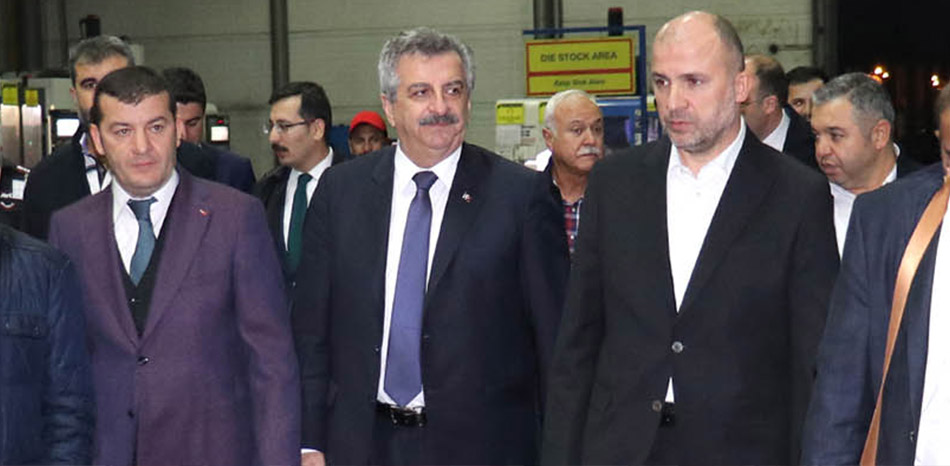 Ayd Chairman of the board of directors Harun Aydın and General Manager Halil Aydın met Hasan Büyükdede by visiting the factory and giving detailed information.
Speaking during the visit, Deputy Minister of Industry and Technology Hasan Büyükdede stated that it is extremely proud to have such factories in our country and said, "our factories such as AYD make us proud. We visited such a large plant in Konya and once again saw how far ahead we are in the production of automotive spare parts. Increasing the number of such sample companies is our biggest wish. I thank the company officials and wish them success," he said.
AYD Chairman of the board of directors Harun Aydin expressed his satisfaction with the visit and wished the Deputy Minister Hasan Büyükdede and the accompanying delegation success in their work.